About Us
Topics in Gerontology is a collaborative effort between the Office of Geriatrics and Gerontology at The Ohio State University and multiple colleges and departments across the OSU campus. This collaboration brings the many benefits of interdisciplinary faculty knowledge, teaching and research directly to you, providing a unique and varied continuing education and professional development experience. In each of the modules, you will have an opportunity to learn about the faculty member(s) who have created the module. The program staff and faculty are committed to bringing the latest state-of-the-art theories and research to your practice setting to enhance your work in gerontology.
Putting Research Into Practice
The Topics in Gerontology program originally grew out of research conducted at The Ohio State University College of Social Work by Dr. Keith A. Anderson, Andrea M. Cimbal, and Jeffrey J. Maile regarding "informal social supports" in the hair stylist community, titled "Hairstylists' Relationships and Helping Behaviors with Older Adult Clients." This research highlights the broad interdisciplinary nature of aging and was the "tipping point" for the development of Topics in Gerontology as an innovative tool for assisting community providers -- "gatekeepers" who often serve as important links to help older adults age successfully in their homes and in their communities (hair sylists, bankers, delivery personnel, and others). Dr. Anderson's research further supports the growing recognition of those providing services in the community often featured by the media and outlined in the Columbus Dispatch article titled, "Keeping Watch: Delivery Workers are Often Rescuers." The community gatekeeper modules are identifed as 100 level modules on the Modules home page.
All of the modules are categorized by level of instruction, making them appropriate for a wide audience of students -- administrators, direct care staff in long-term care and health care, social services providers, policy makers, clinicians, and the community gatekeepers who have interactions with older adults as they provide community-based services.
Meet The Program Staff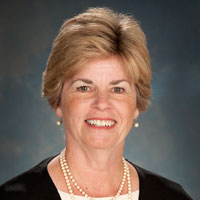 Linda Mauger, Program Director, Office of Geriatrics and Gerontology
Linda serves as the Director of the Topics in Gerontology Program. In her capacity as Program Director for the Office of Geriatrics and Gerontology, she directs all activities of the Office, and develops and implements educational, clinical and outreach programs for health and social service students and professionals in the field of aging. Distance education is an important focus of the Office which, along with the Topics in Gerontology Program, includes The SAGE Program (which offers students a Certificate of Completion in Gerontology), the Sunset Program (which offers end of life education for those working in long-term care), the Professional Service Coordinator Certificate Program, and the Health Literacy program. You can learn more about all of these programs at the Office of Geriatrics and Gerontology web site. Among other responsibilities, Linda also directs the OSU Graduate Interdisciplinary Specialization in Aging, which provides graduate and professional students the opportunity to gain skills, knowledge and understanding in the field of aging while pursuing their masters, Ph.D. or professional degree at Ohio State. Linda has been involved in program development and management in both corporate and public environments for nearly 40 years.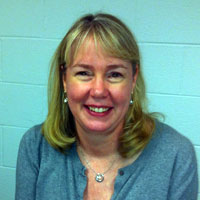 Michelle Myers, Program Coordinator, Office of Geriatrics and Gerontology
Michelle is a Program Coordinator in the Office of Geriatrics and Gerontology at The Ohio State University Wexner Medical Center. In this capacity, she assists in the development, integration and implementation of high quality on-line educational experiences designed for professionals and other individuals providing services to the older population in the community, healthcare facilities, hospitals and medical clinics. Michelle also works with and manages students by promoting student interest and participation in on-line educational programs, and by education medical students about national educational and research opportunities in aging. Additionally, Michelle helps with the dissemination of other educational, informative, and beneficial products and projects that support caring for and providing services to the older population, including assisting with the production of replication manuals and producing quarterly newsletters. Michelle has almost 20 years of experience in medical education.