HTML
Aging Resources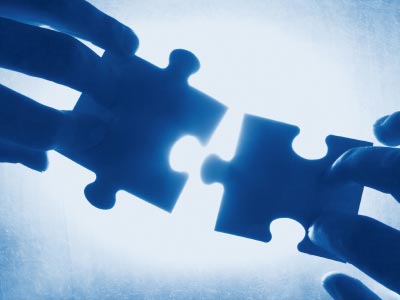 Having knowledge about the many resources available in the community is the first step toward finding useful resources for your own education or for learning how to help others.  Following is a list of just a few organizations that offer assistance to older adults in Central Ohio and across the nation. 
To help you better interpret the many resources and aging topics we offer through the Topics in Gerontology program, you might find the Glossary of Aging, Disability, and Long-Term Care offered by the U.S. Department of Health and Human Services helpful.
The Central Ohio Area Agency on Aging provides in-home services, resources, and education to support older adults' independence, choice, and dignity.
The National Association of Area Agencies on Aging works with all the Area Agencies on Aging across the country to help older persons and persons with disabilities live with dignity in their homes and their communities for as long as possible.
The Franklin County Office on Aging administers the Senior Options and Adult Protective Services programs. Senior Options is funded by the Senior Services Levy and provides "one-stop shopping" for callers needing information, advocacy, or direct access to a wide range of community-based services. Adult Protective Services is funded by the Department of Job and Family Services and assists impaired adults who may be harmed due to abuse, neglect, or exploitation.
Long-Term Care Ombudsman - Ohio's Office of the State Long-term Care Ombudsman advocates for people receiving home care, assisted living, and nursing home care. Paid and volunteer staff work to resolve complaints about services, help people select a provider, and offer information about benefits and consumer rights.  You can locate your state's Long-Term Care Ombudsman through the National Association of State Long-Term Care Ombudsman Programs website.
Social Security Online is the official site of the U.S. Social Security Administration, offering information on retirement, disability, SSI, Medicare, and more.
Medicare is administered by the U.S. Department of Health and Human Services. Many tools are available on their website to compare Medicare prescription drug plans, find a doctor, compare hospitals, find out what Medicare covers, compare nursing home services, and so on.
Family Caregiver Alliance is a public voice for caregivers to support and sustain the important work of family caregivers through information, education, services, research, and advocacy. 
Eldercare Locator is a service of the U.S. Administration on Aging, connecting you to services for older adults and their families.  Information on various aging resources across the U.S. is searchable by zip code, county, and state.
The Alzheimer's Association website offers considerable information about the disease and links to local resources and support for families and their loved ones.  Alzheimer's Disease Facts and Figures.
AARP provides a wealth of information and resources about work, money, health, personal growth, benefits, politics and society, food, travel, and much more for older adults, families, and aging professionals. 
Aging Life Care Association (formerly the National Association of Professional Geriatric Care Managers).  A professional Geriatric Care Manager (GCM) is a health and human services specialist who helps families caring for older relatives. The GCM is trained and experienced in several fields related to care management, including nursing, gerontology, social work, or psychology. Find an Aging Life Care Expert near you.
The National Center on Elder Abuse (NCEA), directed by the U.S. Administration on Aging, is committed to helping national, state, and local partners in the field are fully prepared to ensure that older Americans will live with dignity, integrity, independence, and without abuse, neglect, and exploitation. The NCEA is a resource for policymakers, social service and health care practitioners, the justice system, researchers, advocates, and families.
USA.gov.  Find government resources for money, housing, health, consumer protection, and more.
WebMD Healthy Aging Center.  Resources on a broad array of health and lifestyle issues.
Note:  The Topics in Gerontology Program does not guarantee the accuracy or reliability of any of these resources.
Please note that we carefully choose the links provided; however, if you have a resource
that you think would be particularly useful here, submit a resource request.